Mountain Biking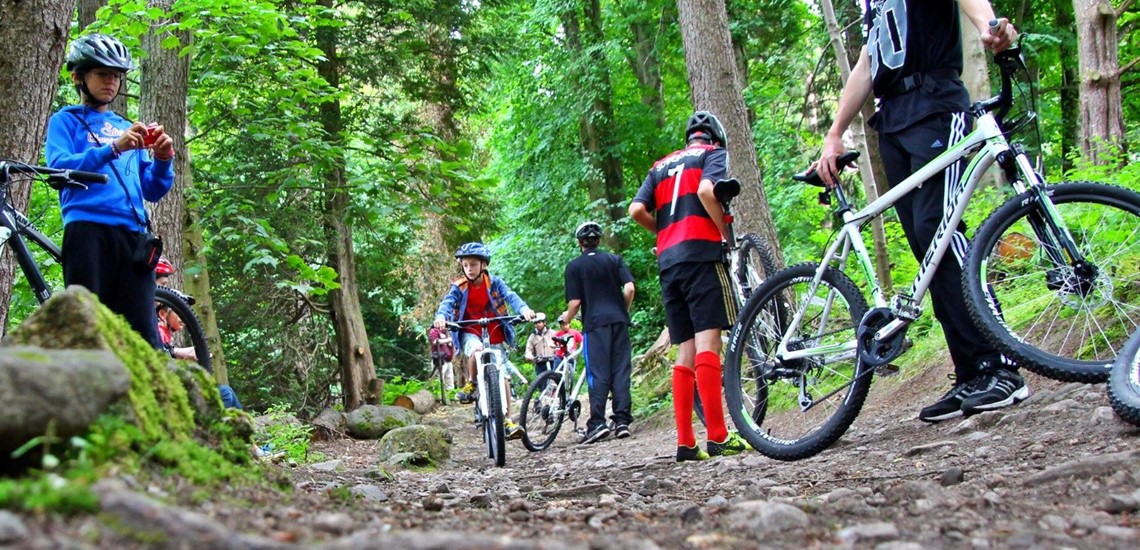 Campers will learn the fundamentals of mountain biking. From trail riding to bike maintenance, campers will get the opportunity to learn new skills and compete against other riders.
Riding Skills 
Campers will learn key riding skills and techniques around the grounds of Camp Cooper. Campers will learn how to manoeuvre around tight turns, how to ride up and down steep hills, how to ride down stairs and how to use gears correctly.
Trail Riding
Campers will get the chance to get out onto local trails and get hands-on experience trail riding. Our trails vary in difficulty to ensure progression over the course of the week.
Bike Maintenance and Repair
Campers will learn basic skills in bike maintenance - changing flat tyres and gear maintenance to ensure you have the skills to look after your bike. 
Time Trials
Get the chance to compete against your fellow riders! The 'Tour de Cooper' is a showpiece finale of the week. Campers compete in three different time trials set around the grounds of Camp Cooper to see who will be crowned victorious.
For ages 10-17