Cabin Groups & Nationalities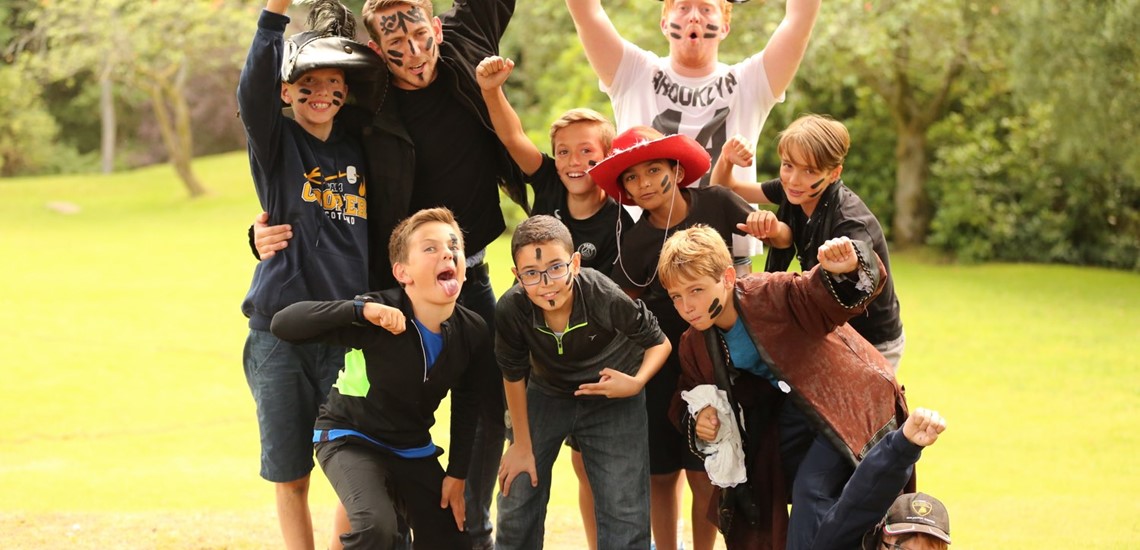 What is a cabin group?
A cabin group is a group of campers roughly the same age and the same gender who stay in an accommodation room together, sit together at meal times, have 1-2 counsellors look after them, do an activity together before dinner, are usually together during the evening special event and is where the closest friendships are usually made.
Why are cabin groups important?
Cabin groups give campers a place at Camp. They feel part of and connected to their cabin group and it is where friendships and memories are created. It ensures campers always have a place to sit in the dining hall and feel a connection to their closest friends. Between 1-2 counsellors look after the cabin group and are the main staff person for the group. They are responsible for ensuring the campers get to know each other, deal with any issues such as homesickness, recognise if your camper is having a hard day, run activities for the group, be a positive role model for them and ensure they have a special experience at Camp.
How many campers are in a cabin group?
Between 8-12 campers are in a cabin group 
Can you request to be in a cabin group with a friend?
Yes! We allow friendship requests as long as the two campers are within 1 year of each other
Can I request to be with campers who are NOT from my country?
Unfortunately not. We limit the amount of campers from any nationality (except the UK) to 20%. However, as we are a relatively small Camp with 110 campers, sometimes there is more than one camper from the same nationality who are the same age and the same gender. Due to this, we sometimes need to put campers from the same nationality together because it is detrimental for example, to put a 12 year old in a cabin with 15 year olds. Where possible, we try and split nationalities but please understand that it is not always possible.
How many nationalities attend Camp Cooper?
Each summer we have between 30-35 nationalities attend Camp Cooper. We get campers from the UK, mainland Europe and the rest of the world
How many camper attend from each nationality?
We allow a maximum of 20% from each nationality (except from the UK). This is to ensure that there is a fantastic international mix and English is the main language spoken