Golf (Extra Cost)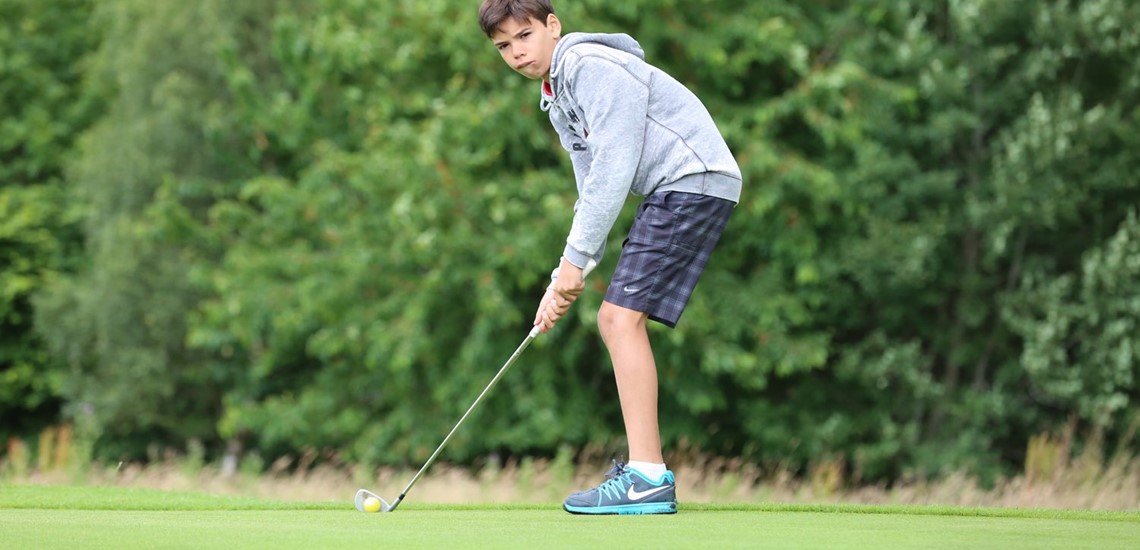 Golf offers campers of all abilities the chance to build skills and confidence in a safe and picturesque setting. Small group and individual tuitions allows campers to concentrate on their own goals. Our golf elective includes:
Individual attention from our golf specialist
Small group tuition
Time on the driving range, pitch and putt and the full golf course
Goal setting to refine specific skills
Beginner
Beginners concentrate on learning the fundamental aspects of the game from set up to long-game, short-game and putting actions, rules & etiquette, equipment choice and introduction to the golf course environment. Our qualified instructors ensure that all campers have fun during the learning process and develop a passion for the sport.
Intermediate
Intermediate golfers will work on refining their techniques. Our instructors will help campers to increase their knowledge and understanding of how their golf swing works. Throughout the golf elective campers will improve their technique and style, working on all aspects of their game.
Advanced
Advanced golfers will focus on the aspects of the game which can improve their personal performance; including technique, equipment, strength & focus. Our instructors will encourage you to develop to your optimum potential.
The golf elective is an additional cost of £200. Only available at Camp Cooper Crieff