Transport & Visa Support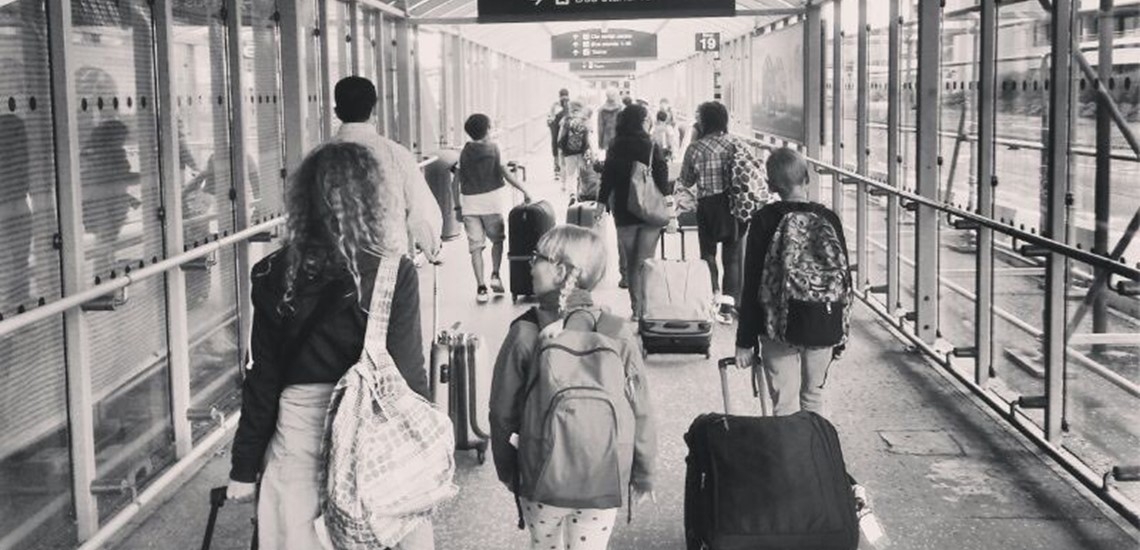 We are easily accessible by plane or car. Campers may arrive with their families or independently. No matter how you arrive, our staff will be excitedly awaiting your arrival!
Plane
Airport Pick-Up and Drop-Off
Crieff is approximately a 1 hour drive from Glasgow and Edinburgh International Airport. The cost of our Airport pickup and drop-off is £60 each way.
Flight Arrival Times
Flights must arrive between 10am - 5pm 
Flight Departure Times
Flights must depart between 11am - 4pm
Flights Outside of "Normal" Pickup & Drop-Off Times
Please contact us if you require pickup and drop-offs outside of these times
Edinburgh Airport Arrival 
Our staff will be excitedly waiting camper's arrival at Edinburgh Airport and bring them right to Camp. On arrival day, we have staff stationed at the International Arrivals terminal throughout the day. Our staff will have information on every camper arriving on each flight and we will know which campers should be coming through the gate and at what time. Our staff will be wearing bright Camp Cooper t-shirts and have banners which means that we can't be missed. We will let parents know that their child has arrived safely at Camp. 
Airport Drop-Off
We will accompany all of our campers through check-in and to airport security to make sure they are safely on their way home.
Car 
Camp Cooper Crieff - Crieff has good road links to all major cities in Scotland. For driving directions, please use the postcode PH7 4EX. Campers should arrive between 2pm - 4pm on arrival day.
Camp Cooper Dunbar - Dunbar is a 20 minute drive from Edinburgh. For driving directions, please use the postcode EH42 1NN. Campers should arrive between 2pm - 4pm on arrival day.
Visa Information
For non-European campers, Camp Cooper is an accredited organisation that is able to offer visa support letters. Once you have registered your child for Camp, we will mail you a letter that will have all the necessary details of your child's stay at Camp that is needed for the visa.
Please note that the visa letter will be sent via recorded delivery. The cost of this to the camper family is approximately £70
In order to ensure the visa is processed in time for Camp, we highly recommend registering as early as possible.