#8 Our Staff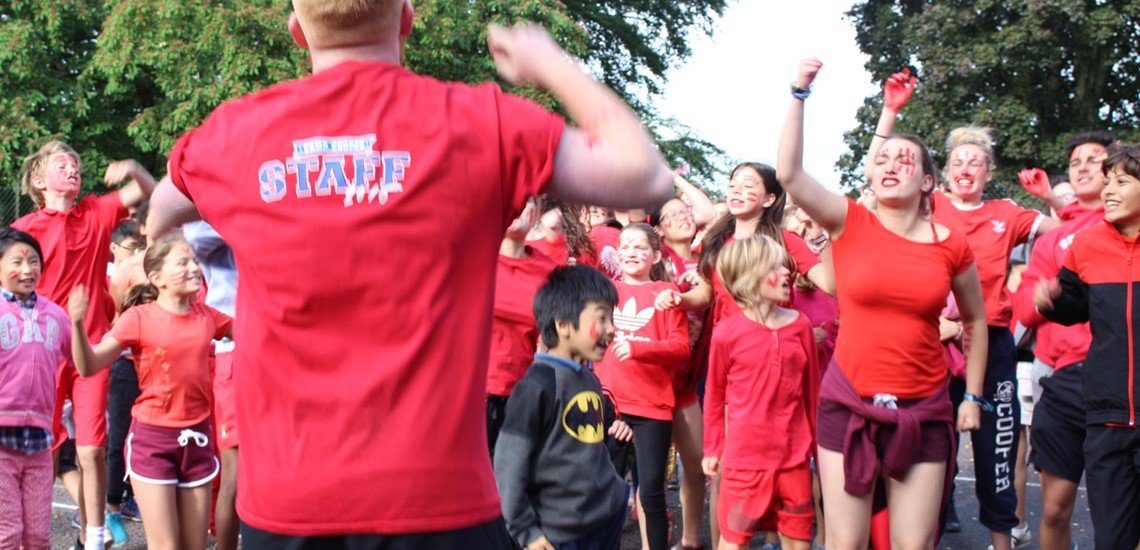 Our Staff are our Greatest Asset.
They work at Camp Cooper because they love working with children and teens. We carefully select those who have the enthusiasm, patience and passion needed to create a summer of fun, laughter and memories which our campers will never forget.
The staff at Camp Cooper are experienced in working with young people to help them reach their full potential. They are warm, friendly, creative, talented and keen to share their interests and skills with our campers.
All our staff have full background checks and references.
The Camp Counsellor...
is a role model, mentor, leader and friend to the campers. Each cabin group has their own Camp Counsellor who cares for, supports, and encourages the campers. They get to know each camper individually, and works with all of the campers to bond the group and facilitate friendships. The Counsellor organises cabin activities and is with the campers for meals, siesta, cabin activities and special events
At Camp Cooper our Staff to Camper ratio is 1:4. 
Camp Cooper staff members are selected for their passion, warmth and experience then trained to a high degree in all aspects of Camp. We love them, and we are sure your camper will too!
Our Staff Training Programme is Second to None.
We run a week-long, intensive staff training before campers arrive. We know the importance of an exceptional staff member and dedicate the time to ensure all of our staff are trained in all aspects of Camp life, focusing on:
Camper safety
Emergency procedures
Individual & group development,
How to deal with homesickness
Facilitating friendships
Safeguarding
Teaching techniques
Keeping Track...
Each day the Camp Counsellor meets with the Camp Directors; we believe it is imperative to know how each camper is settling into Camp and that everyone is happy and safe. We know you are keen to hear how your child is doing at Camp so we contact each new camper family within 72 hours of the start of Camp. We will also contact if there are any behavioural, social or health issues. We are experts at summer camp and insist on providing the highest standard of pastoral care. We only hire the best staff and are positive your camper will enjoy their summer at Camp Cooper.
Testimonials about our Staff:
"Laura said that all of them were extremely nice! They were all kind, sweet, funny... they were like the best big brother/sister anyone dreams to have!"
"Silvia says that all of them were super nice! And they did not act like your teachers but like your big brother or sister."
"I really like the counsellors , they are always so friendly and nice and one of the reasons i love to come to Camp Cooper. My counsellor was Cat and she was simply amazing"
"It sounds as if the counsellors were great fun. They were crucial for helping the campers to be themselves and to have fun"
"They were not just counsellors, they've become our friends, and made sure that we've always enjoyed ourselves."
"I think your counsellors were so wonderful to the kids, especially understanding each child individually."
"Each and every one of them are amazing in their own way. Always have a smile and brings the best out of people. They display as good role models and even within days of meeting them, the younger campers didn't seem to hesitate to ask or tell them anything, which reflects to the fact that they are very friendly people. They were all very easy to go up to making us feel much safer. The counsellors were very enthusiastic and fun."
"Jenny and Lauren are my counsellors. They are so funny and went out of their way to counsel us. They were always there for us. I call Lauren always "MY BIG SISTER". On the beginning of the camp i was a little bit shy but Jenny helped me to become a part of the group."
"Katti's councellor was Cat. When we arrived at Camp and she welcomed Katti she was so friendly, we talked a lot with her and she seemed to be very nice and carefully about our child. After camp Katti was very sad to leave and she explained us "when you come to Camp Cooper there are a lot of other children and at first you are shy but after a small time it's like you live in a very big Family." She also said Cat wasn't like a counsellor to them, she told them when they are not allowed to do some things but she was more an elder sister than an adult. Cat is the best she told us."