Outdoor Adventure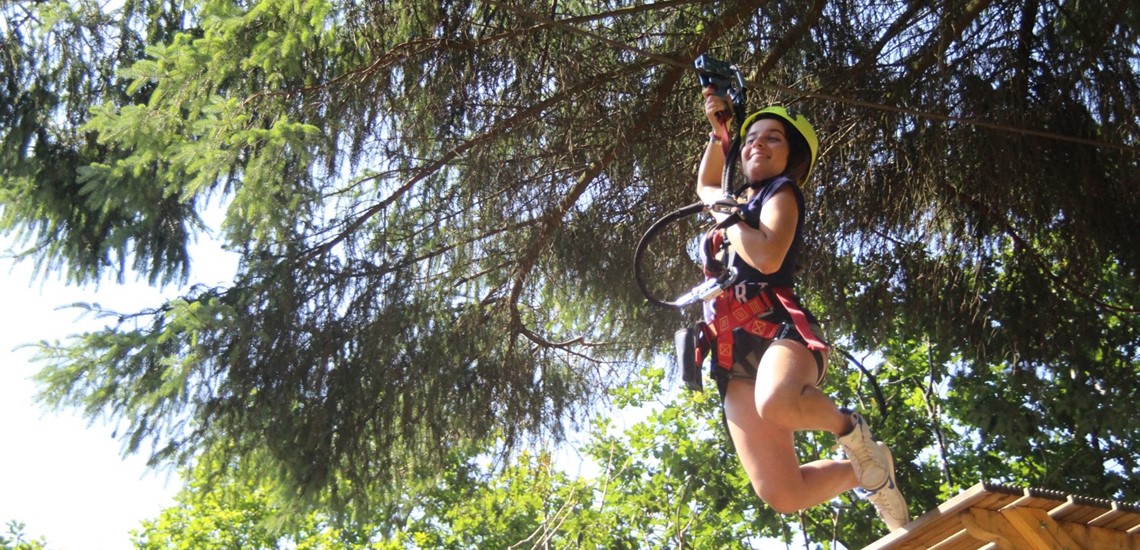 This unique elective is designed to develop camper's leadership, communication and teamwork skills. Campers will face challenges as a whole group and in smaller teams as they take on challenges such as fire building, bouldering, shelter building and raft building. Our outdoor pursuit activities and team challenges promote teamwork, cooperation and independent thinking.
Team-building Activities
Campers will face challenges to test their ability to problem solve, work together and communicate. The team challenges are engaging to test campers to their limits. The challenges give campers the opportunity to develop their leadership skills by helping to lead the group.
Archery
Learn to master the art of archery from our instructors. Learn the basics of how to hold the bow and 'knock' your arrow. Take part in different archery challenges to test your skills.
High Ropes
A highlight of the week! Get the chance to test yourself on the high ropes course and jump off the zipline!
Raft-Building
Get the chance to work together to build a raft to get across the swimming pool! This will test your skills and ability to work in a team. Get ready to get wet....
Shelter-Building
A chance to get into the woods and learn to build a shelter! Work together and put your survival skills to the test.
Bouldering
Work on your climbing skills on our bouldering wall. Develop different climbing techniques to help you progress and develop your climbing skills.
Fire-Building
Learn different techniques in fire-building. Learn the difference between building a teepee fire and a log cabin fire. A great survival skill to have!