Meals at Camp Cooper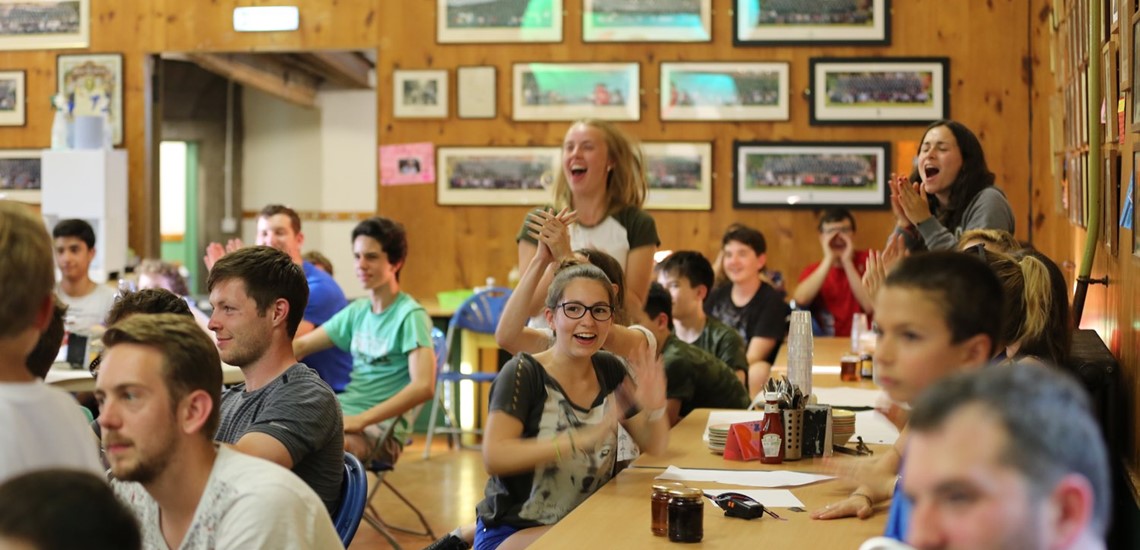 Meals at Camp Cooper are perfectly balanced between nutritious and delicious. We make sure all of our meals follow a healthy, balanced menu. We serve all of our meals family style where laughing, chatting and singing is always encouraged. 
We can cater for a wide variety of dietary requirements and allergies, please feel free to call if you would like more information.
Breakfast:
Choice of continental or cooked
A range of cereals, fruits and yogurts
Hot breakfasts may include: pancakes, bacon, sausges, waffles and croissants
Lunch:
A varied salad and pasta bar
Hot lunches include: soup, baked potato and burgers & fries
Dinner:
A varied salad and pasta bar
Hot dinners include: spaghetti, chicken pie, pizza and macaroni cheese
Desserts: 
Fruit, ice cream or baked goods such as cookies and pie.
Bed Time Snack:
There will be snacks available before bedtime which may include: toast, cereal, fruit and hot chocolate.