Date and Price
April 2021 Covid-19 Update:
We are taking bookings for 2021. All deposits are fully refundable if Camp has to be cancelled or if you would like to cancel your registration.

Recently, there has been a number of news stories in the UK regarding international flights coming into and out of the UK over the summer. Due to the concern of COVID variants, it looks like international flights won't be possible over the summer. The government plan to make an announcement regarding this soon. 

We are running session 3, July 25 - August 6, 2021, for UK-based children if international flights are unable to arrive into the UK. We are also running two, one-week sessions within this period.
2021 Camp Dates & Prices for Campers Aged 7 - 16

1 Week Camps

Sunday July 25 - Saturday July 31, 2021

£865
Register Now

Saturday July 31 - Friday August 6, 2021

£865
Register Now

2 Week Camps

Sunday June 27 - Friday July 9, 2021
£1725
Sunday July 11 - Friday July 23, 2021
£1725

Sunday July 25 - Friday August 6, 2021

£1725

 

4 Week Camps  

Sunday June 27 - Friday July 23, 2021
£3520
Sunday July 11 - Friday August 6, 2021
 £3520

6 Week Camps

Sunday June 27 - Friday August 6, 2021
£5300

Leader-In-Training Programme for 16 - 18 Year Olds

2 Week LIT Programme

Sunday June 27 - Friday July 9, 2021
£1725
Register Now
Sunday July 11 - Friday July 23, 2021
£1725
Register Now
Sunday July 25 - Friday August 6, 2021
£1725
Register Now

4 Week LIT Programme

Sunday June 27 - Friday July 23, 2021
£3520
Register Now
Sunday July 11 - Friday August 6, 2021
£3520
Register Now
The Camp Fee Includes: 
Accommodation
All Meals
1:4 Staff to camper supervision 
All activities including English lessons*
Day trips
Evening and weekend activities
Edinburgh Airport Pickup and Drop-off*
Payment Schedule
At the time of Registration:  £250 per week deposit
Balance Due: June 1st 
*Exceptions
The Golf Elective is an extra cost of £150.
The Edinburgh Airport pickup is for flights arriving between 10am and 5pm. All airport pickups outside of these times are subject to an extra charge of £140.
The Edinburgh Airport drop-off is for flights leaving between 11am and 4pm. All airport drop-offs outside of these times are subject to an extra charge of £140.
To avail of the free airport pickup and drop-off, travel plans must be submitted by June 1st
For non-European campers, the cost of sending a recorded-delivery, visa support letter is £70 (letters can also be sent via email for £25)
2022 Camp Dates & Prices for Campers Aged 7 - 16

2 Week Camps

                              Dates

Rates

Details

Sunday July 3 - Friday July 15, 2022
£1725
Sunday July 17 - Friday July 29, 2022
£1725

Sunday July 31 - Friday August 12, 2022

£1725

 

4 Week Camps  

Sunday July 3 - Friday July 29, 2022
£3520
Sunday July 17 - Friday August 12, 2022
 £3520

6 Week Camps

Sunday July 3 - Friday August 12, 2022
£5300
IT WAS AWESOME!!!!!!!!!!!" He loved the camp & wants to come back next year for longer

James (UK Camper)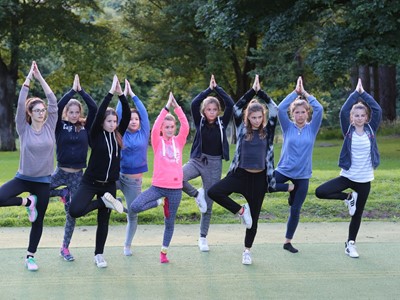 Ardvrek School
Crieff
PH7 4EX
Scotland