Full Time / Permanent Roles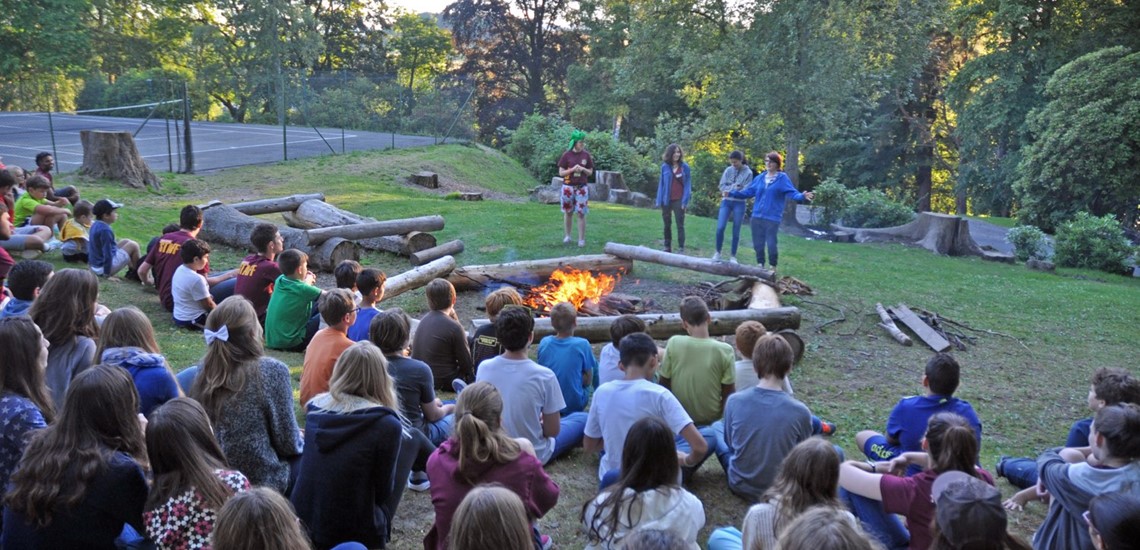 Camp Cooper is looking for an amazing, full-time/permanent Programme Manager to oversee and manage our Edinburgh Camp.
Salary: £26,000.00-£28,000.00 per year
Start Date: Approximately January 9, 2023 (flexible based upon notice periods)
Deadline for Applications: Applications will close on Friday, December 2nd at 5pm
If you are looking to work at a summer camp in a full-time, permanent capacity, please check out the information below.
It will be a great opportunity for someone who is super organised, loves working with kids, is experienced at managing and guiding staff, and is confident in leading large groups of people.
The Programme Manager will be responsible for all aspects of the camp's setup and delivery. This includes the leadership, staff hiring, training and supervision, programme development and implementation and generally overseeing the summer camp programme.
The setup period for Camp is September - June, with the office being based at Savoy Tower, 77 Renfrew St, Glasgow G2 3BZ.
The delivery period for Camp is June - August. The Camp location is Belhaven Rd, Dunbar EH42 1NN. The role is fully residential over the summer.
Job Summary & Key Responsibilities:
The Programme Manager is responsible for the setup and delivery of a Camp Cooper summer camp programme.
An overview of the setup of Camp Cooper includes:
Hiring summer staff including pre-summer paperwork (e.g processing background checks)
Planning all-camps activities
Organizing day trips
Communicating with parents regarding paperwork and logistics
Planning and organizing staff training
Ordering equipment
Organizing camp paperwork and schedules
Writing policies and risk assessments
Ensuring the camp is compliant with all health and safety regulations as well as with our accreditation body
Other responsibilities and tasks are required
An overview of the delivery of Camp Cooper includes:
Staying on-site in a residential capacity for the entirety of the summer camp programme
Overseeing the pastoral care of campers
Overseeing and managing the summer staff team
Overseeing the logistics of the programme
Overseeing the activity provision of the programme
Dealing with all camper and staff issues
Liaising with the school site staff (e.g chefs)
Other responsibilities and tasks are required
Experience Required:
Experience working with children
Confidence in speaking to large groups of people daily during the summer – lead large gatherings, training sessions, staff meetings and all-camp activities (up to 150 people)
The ability to provide leadership, motivation, and supervision to a staff of 30 adults
Ability to oversee and manage a large summer camp operation – approximately 100 children and 30 staff at a time. This includes pastoral management, health and safety, exercising good judgement, dealing with parents, delivering a high-quality summer camp programme and supporting others.
Be able to oversee the health and safety of all campers and staff
Excellent verbal and written communication skills
Ability to deal with camper parents to help deal with issues
Strong resilience to deal with lots of issues and questions daily
Dynamic personality required to deal with an ever-changing environment
Experience (Good to Have):
Experience working at a summer camp
Experience working in a residential setting
Experience managing staff
Experience working at summer camp in a full-time capacity
Experience working in a fast-paced environment
Working at Camp Cooper
Camp Setup Period: September – June
Office based in Glasgow (Clockwise office: Savoy Tower, 77 Renfrew St, Glasgow G2 3BZ)
Default working, approximately 9 – 5pm with required office hours being 10am – 3pm. Occasional working from home an option upon discussion.
Approximately 1-2 Saturdays per month are required for working for running staff assessments (January – May). Staff assessment days are in Glasgow and in England. TOIL given for these days.
Occasional evening work for staff assessments – approximately 1-2 days per month
Camp Delivery Period: June – August (approximately 7 weeks)
Staying in a residential capacity. Location: Belhaven Hill School, Belhaven Rd, Dunbar EH42 1NN
Long working hours – approximately 8am – 10pm (with breaks). One day off per week
2 Weeks (10 working days) extra time off in lieu after the summer camp due to the work schedule
Other Work Information
Employment includes a minimum of 5.6 weeks annual leave and pension contribution
No annual leave is allowed during mid-June – August (summer camp delivery time.
The job description may from time to time be amended by the Employer and in addition to the duties set out in it you may from time to time be required to undertake additional or other duties as necessary to meet the needs of the organisation.
To Apply
Please send a CV with a detailed cover letter, explaining your relevant experience and why you would be an excellent Programme Manager at Camp Cooper. Please send applications to hiran@internationalsummercampuk.com
Applications will close on Friday, December 2nd at 5pm
Interviewing
Interviews will take place in person, at our offices in Glasgow. Shortlisted applicants will be sent information regarding preparation for the interview including a presentation and written task.
The interview dates will be spread across:
Wednesday, December 14th
Thursday, December 15th
Friday, December 16th
Start Date
Approximately January 9, 2023 (flexible based upon notice periods)