Event Manager / Programme Director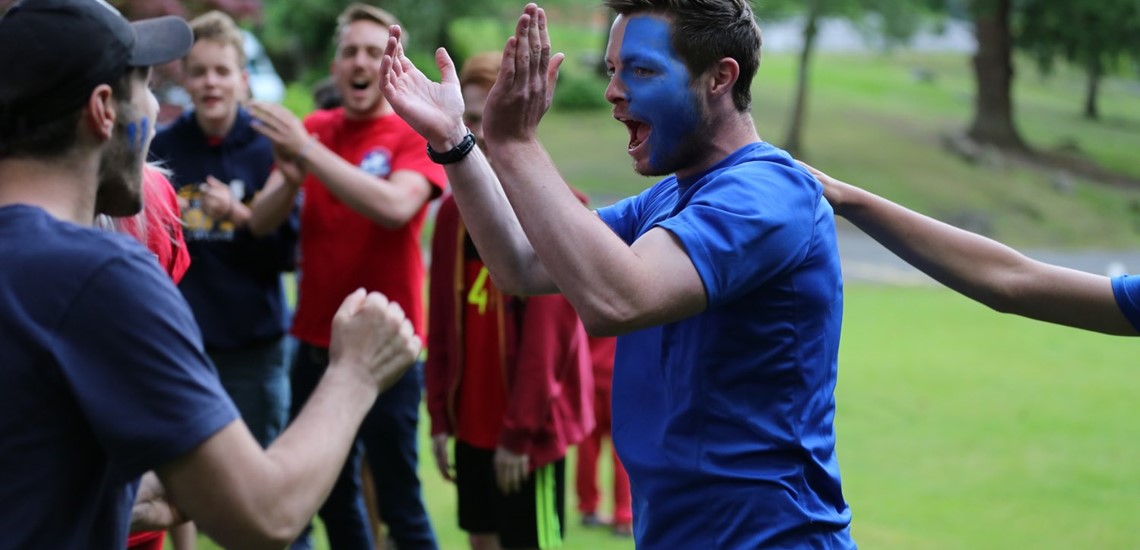 Role Overview
As the Events Coordinator, you are responsible for overseeing the fun and logistics of our Camp Cooper special events
Camp Cooper's special events include evening programs and special full-day events. Special events are an EPIC part of Camp and they bring together all our campers and staff for fun & magical experiences. The Events Coordinator will ensure special events are organised, are introduced/hosted by yourself and run smoothly. 
The Events Coordinator is part of our Leadership team and all Leadership Team members must be prepared to step in to fill other positions when needed, step up for needed tasks, and seek out opportunities to add as much magic to camp as possible.
Here is an idea of some of the events we run. 
Cooper Ball

Vikings and Celts

Wacky O Cart

Amazing Race

Campfires

Campchella 

Dances
Information on our special events can be found here.
Pay, Accommodation & Dates
We've made some exciting changes to our staff packages and roles for summer 2023. Our aim is to have the very best staff team - full of energy, enthusiasm and positive role models and in return a great staff package to underline the value of your role and work.
Wages and Work Schedule
Staff are scheduled to work approximately 10 hrs per day and work schedules will be available a week in advance. Wages are paid via bank transfer and are usually paid in two instalments, one at the end of your first month (August 1) and the other shortly after the end of camp. Underneath are the gross wage amounts before taxes - National Insurance and PAYE deductions (deductions are based upon your current tax codes). The amounts below already include the government accommodation & food deduction allowance of £9.10 per day. Our 2023 Events Coordinator will be paid the following amount for a 7-week role (this includes an 8-night residential staff training period). 
Time Off
We know how important it is to recharge and take care of yourself.  We work hard to give staff as much time off as our programming will allow. Camp Cooper is run on two-week session schedules and staff get 2 full days off during each 2-week session (usually 2 days in a row). Staff also get a day off at the end of each 2-week session. We will try to accommodate as many time-off requests as possible and we always accommodate special time-off requests such as for weddings and graduations. 
Staff also get an assigned work schedule of approximately 10 hours per day. When you are not working, this is your own time to do as you please - to chill, exercise, make phone calls home or explore the local area, whether that be a beach walk at Edinburgh or exploring the vast woodlands in Crieff. 
We encourage staff to make the most out of their summer working by going on as many adventures as possible on their time off. We can point you in the right direction regarding places to explore or adventures to be had in the local area.
Dates
Summer Contract Dates (For Crieff and Edinburgh)
Start Date: Friday June 23, 2023. Arrival time 1pm
End Date: Saturday August 12, 2023. Departure time 6pm 
These dates include our mandatory staff training period
Unfortunately, we are unable to hire any new staff that are unable to start on Friday, June 23 for staff training. 
Professional Development
From the interview process to staff training, all the way to end-of-session feedback, the skills you learn while working at Camp Cooper are invaluable. Staff not only learn how to work with children in a professional capacity, but also increase their communication, time management, organisation, and conflict resolution skills. 
We are also happy to write references and letters of recommendation upon request.
Good Food
We provide three meals a day, seven days a week for our staff, and we are able to accommodate most food allergies and vegetarian diets. Our food is home-cooked with fresh, locally sourced ingredients. We pride ourselves on having healthy, nutritious, and delicious food for our campers and staff.
A Place to Live
Don't worry about having to pay rent this summer! All staff are provided with a clean, comfortable room to sleep in while they are employed. Rooms, more often referred to as cabins are usually made up of 3 to 6 counsellors. We, unfortunately, cannot accommodate couples sharing accommodation or guarantee anyone having their own room.
Staff Training 
Our 6-day intensive staff training week is a critical part of Camp Cooper. We set the tone for the summer and learn how to create a fun and positive atmosphere, how to run creative activities and how to ensure the campers are safe.
Our staff training is being held at Ardmay House surrounded by the beautiful wilds of Scotland. Staff from both Edinburgh and Crieff will come together for an epic training week
Staff training is fully residential and by the end of the 5-day period, staff will have made firm friends with each other and will be confident in being an EPIC Camp Cooper Counsellor.